A few words about our company
OompH Space
Art of Hospitality
Passion for hospitality and design
Unique event spaces
At Oomph, we are a team of experienced professionals with a passion for hospitality, interior design, and the arts. We have grown from a start-up to a thriving company with a forward-thinking team. Our properties, located in the heart of Warsaw, are the perfect location for a variety of events. We pride ourselves on our unique and artful interior design and the high-quality amenities and exhibitions we host in our apartments. Whether you are planning a photo shoot, movie set, business or corporate event, exhibition, or boutique event, our spaces are the ideal choice.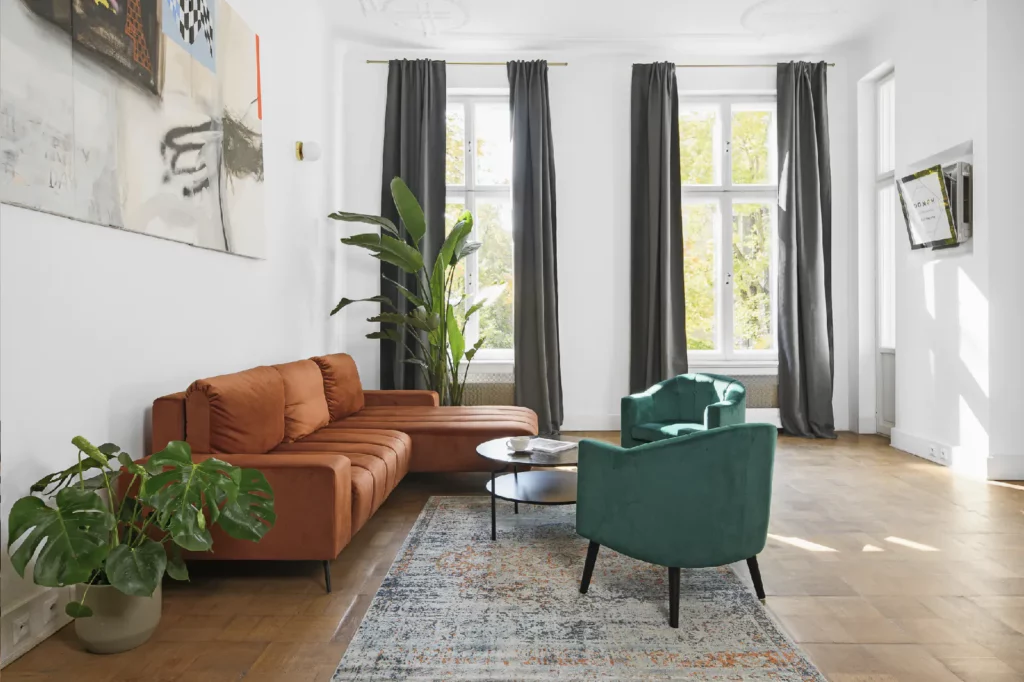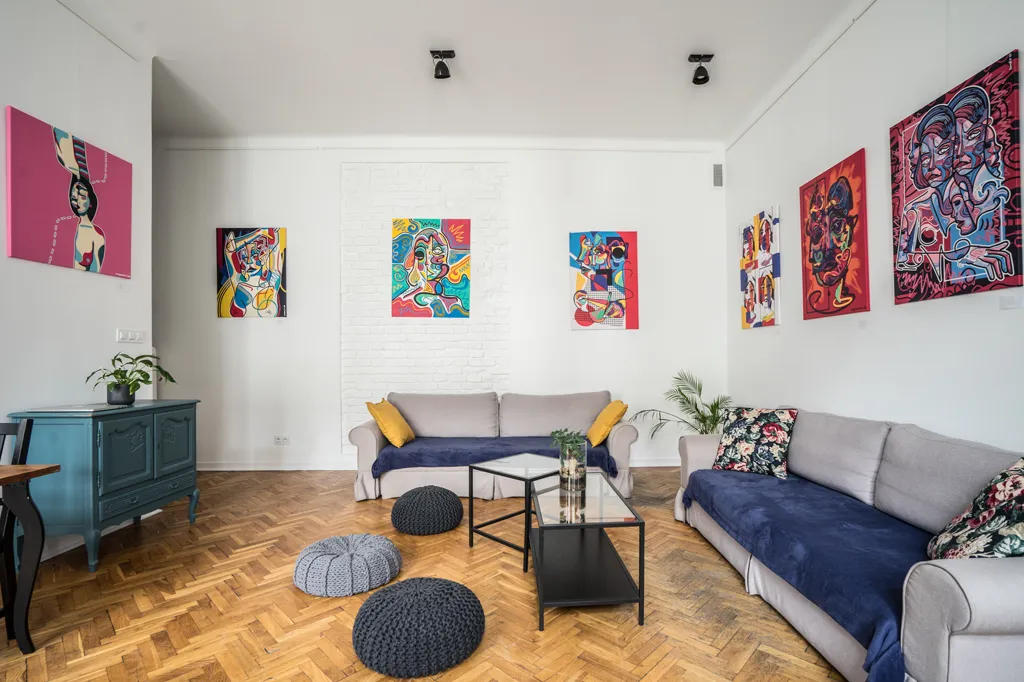 Events in our apartments
Past events in our interiors
Our company has a rich history of hosting successful events. Since July 2018, we have hosted over 20 pop-up exhibitions, showcasing hundreds of works of art. It took place in our apartment on Wilcza street. These exhibitions offer a unique and intimate experience, allowing guests to view the art while relaxing on comfortable sofas with a glass of wine or enjoying a cup of coffee in the kitchen. The exhibitions remain on display until the next opening and are exclusively available to guests of the apartment during that time.